Widgets 17
September 8, 2023
September 8, 2023
Widgets 17 – a Must Have App for Any Modern iPhone Owner
Must Have Apps released the updated Widgets 17 – a powerful and intuitive tool allowing users to customize their iPhone's lock screen. Flexibility and ease of use are at the forefront of Widgets 17 user experience. That's why the app's features are so user-friendly in the first place.
The Widgets
The app comes geared up with 4 fully customizable widgets designed to tend to the users' everyday needs more effectively:
*** – App Shortcuts Widget for putting favorite apps on the lock screen display.
*** – Contacts Widget for displaying the most important contacts in the phonebook on the lock screen.
*** – Photo Widget for picking any image from the library or taking a new one with the camera to be displayed in a frame on the lock screen.
*** – Health Widget for keeping track of selected daily physical activities and sports achievements on the lock screen.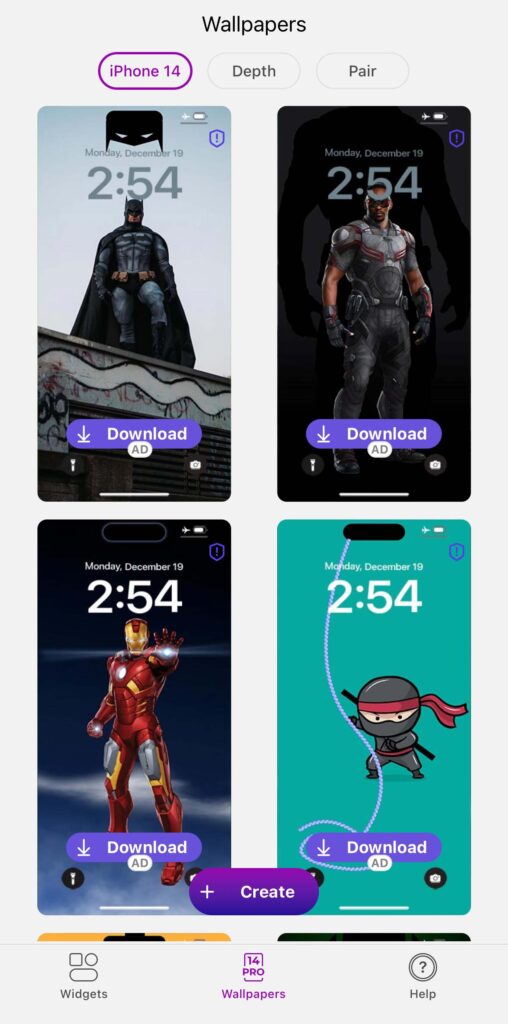 Every widget is customizable in itself, so, for example, the user may easily increase the number of app shortcuts on display, taking it up to 12.
The same thing applies to the number of contacts the user may pick for their Contacts Widget – up to 4 contacts on display at a time.
Finally, the user may add up to 10 physical activities from their list (swimming, jogging, cycling, etc.) to be displayed on their lock screen.
Wallpaper Editor
Customizing one's lock screen wallpapers is a great way to stand out from the crowd. That's why Widgets 17 allows users to create their own wallpapers easily. From choosing the Background color to adjusting the Wallpaper Border Width, Widgets 17 is flexible and intuitive, offering a seamless and straightforward user experience. In addition, since Dynamic Island gives more flexibility in concealing the notorious iPhone 'bang,' Widgets 17 allows its users to pick from a selection of pre-designed masks custom-tailored to suit even the most refined tastes and preferences.
Wallpaper Collection
Sometimes, finding the right iPhone wallpaper online may turn into a challenge. That's why Widgets 17 gives users access to some of the most exquisite, juiciest, and eye-pleasing wallpapers out there! The existing collection includes thematic wallpapers for fans of the Simpsons, Naruto, Marvel, DC, South Park, etc.
On top of that, some wallpapers showcase the wonders of space, nature, abstract thinking, football players – you name it! Therefore, with Widgets 17, turning your lock screen into a work of art is now easier than ever before!
Conclusion
Widgets 17 is a small yet absolutely indispensable app with the potential and the features necessary to redefine the entire user experience for any iPhone owner. It's handy, intuitive, easy to use, and it turns one's lock screen into a full-fledged workstation that looks 100% authentic and is custom-tailored to the user's needs.